BLENDERS
KitchenAid® blenders help you easily create everything from soups to smoothies, sauces to salad dressings and more.
Find the right blender for you.
K400 BLENDER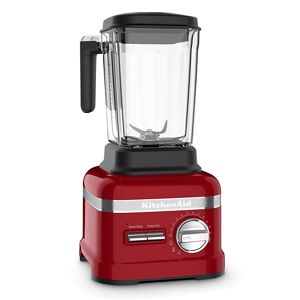 PROFESSIONAL SERIES BLENDER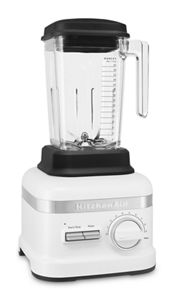 PROFESSIONAL SERIES BLENDER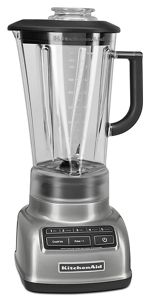 DIAMOND BLENDER
Ice Crush, Icy Drinks, and Smoothie
Discover blenders that take drinks, soups and sauces to the next level
Kitchen blenders help with more than soups and smoothies – if you want to expand your culinary horizons, you'll need a blender that can help craft pancakes, omelets, sauces, nut flours and more. That's why our line of blenders at KitchenAid are designed with powerful motors, large jars and precise controls that give you the freedom to create. Whether you choose a Pro Line®, High Performance Series or Diamond blender, you'll enjoy great results every time. Learn more about our collection of kitchen blenders and choose the right one for you. Need other countertop appliances? Our line of hand blenders, stand mixer attachments and food processors will help you do more in less time.